ブラザーフッド・トーマス

助教
Doctor of Philosophy (DPhil), Education, University of Oxford, Master of Science (MSc), Comparative and International Education, University of Oxford, Bachelor of Arts (BA Hons), English Literature, Lancaster University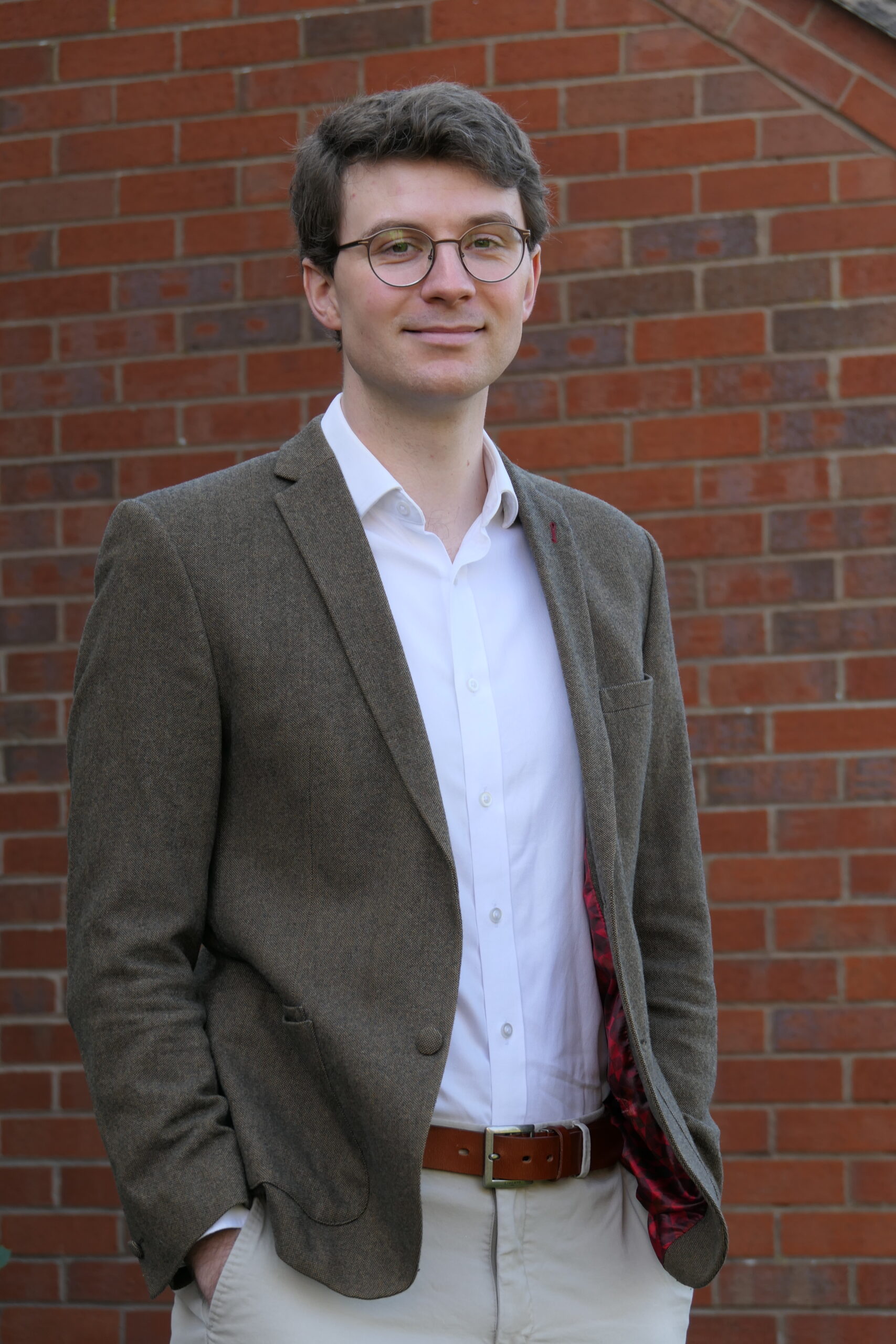 ブラザーフッド・トーマス
助教
Doctor of Philosophy (DPhil), Education, University of Oxford, Master of Science (MSc), Comparative and International Education, University of Oxford, Bachelor of Arts (BA Hons), English Literature, Lancaster University
My name is Thomas Brotherhood, Assistant Professor in the College of Business. I was born in the United Kingdom and have worked in education across contexts as diverse as the Rocky Mountains of the USA, the endless deserts of western India, and rural Kagoshima. Having recently completed my doctoral studies at the University of Oxford, where I researched international student migration in the UK and Japan, I am very excited to be a part of the BBL program.
学歴
University of Oxford, Department of Education
Hiroshima University, Research Institute for Higher Education
Lancaster University
主要な研究業績
Brotherhood, T., Hammond, C.D. & Kim, Y. "Towards an actor-centered typology of internationalization: A study of junior international faculty in Japanese universities", Higher Education, vol.79, pp. 497-514, (2020).
Yonezawa, A., Hammond, C. D., Brotherhood, T., Kitamura, M., & Kitagawa, F. "Evolutions in knowledge production policy and practice in Japan: A case study of an interdisciplinary research institute for disaster science", Journal of Higher Education Policy and Management, 42:2, 230-244, (2020).
Brotherhood, T., Yang, L. & Chankseliani, M. "COVID-19 and higher education: Implications for equity and a return to the common good", The Post-Pandemic University, (2020).
Brotherhood, T. "International faculty mobility", In Snowden, P. (ed.), Handbook on Higher Education in Japan. MHM: Tokyo. (forthcoming, 2021)
Brotherhood, T. "A narrative exploration of agency in the education-migration nexus: The case for international student-migrants in Japan", In Xu, X. & Marginson, S. (eds.), Internationalisation of Higher Education in East Asia, London: Bloomsbury, (forthcoming, 2021)

アワード・ファンディング
ESRC Doctoral Studentship, 2016-2020
JSPS Pre-doctoral Fellowship, 2018-2019

社会活動
Assistant Editor at Higher Education Forum
Member of the All-Party Parliamentary Group for International Students, UK
インタビュー・メディア
Featured in Times Higher Education article "Student engagement: how do the US, Europe and Japan compare?", January 7th, 2020
Featured in Study International article "Why are international graduates so keen on jobs in Japan?", November 11th, 2019
Brotherhood, T., Hammond, C. D., Kim, Y. "Are junior international faculty being used as a fig leaf?", University World News, September 7th, 2019.
Featured in Study International article "International students in Japan are fulfilling 'tokenistic roles' – study", August 7th, 2019
Featured in Times Higher Education article "Foreign academics in Japan 'marginalised' and 'disillusioned'", August 5th, 2019
Featured on the FreshEd Podcast #164 with Dr. Will Brehm
Brotherhood, T. "Japan: A new home for student migrants?", Inside Higher Ed, November 18th, 2018.

動画