レヘトネン・ミーッカ・ユハニ

特任准教授
2014 – D.Sc. (Econ.), Aalto University School of Business (Finland)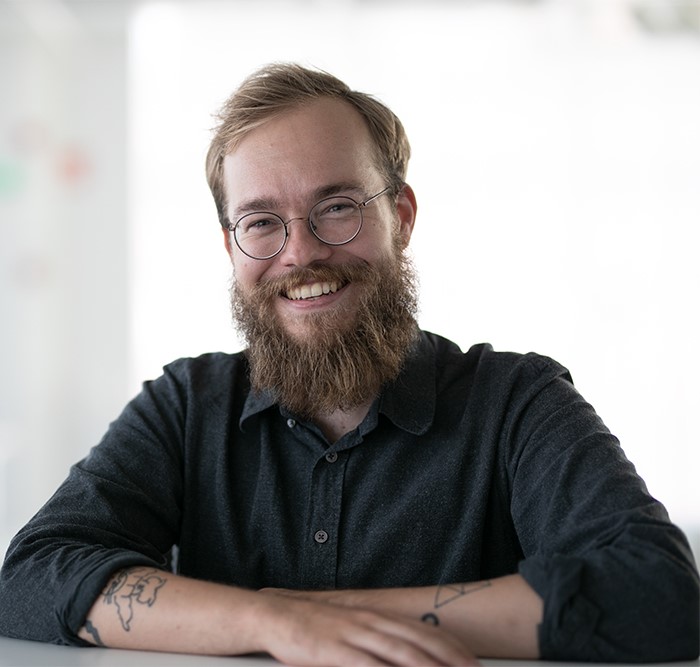 レヘトネン・ミーッカ・ユハニ
特任准教授
2014 – D.Sc. (Econ.), Aalto University School of Business (Finland)
I am one of the co-founders of the award-winning Nordic Rebels movement and I received my Ph.D. from Aalto University School of Business (Finland) in 2014. Previously, I worked as an assistant professor and head of strategic design management concentration at Dubai Institute of Design and Innovation (UAE), assistant professor at The University of Tokyo's multidisciplinary unit i.school (2014-2017), and as a visiting assistant professor at Aalto University (School of Business and School of Arts, Design and Architecture, 2016-2019).
学歴
2009 – M.Sc.(Econ.), Helsinki School of Economics (Finland)
主要な研究業績
Santos, F. P., Mihailova, I. & Lehtonen, M. J. (2020) Leading the growth of a game development studio: Scaling up Frogmind through the creative power of small and independent teams. The Case Centre.
Lehtonen, M. J., Ainamo, A. & Harviainen, J. T. (2020). The four faces of creative industries: visualising the game industry ecosystem in Helsinki and Tokyo. Industry and Innovation, 27(9), 1062-1087.
Chew, J-Y., Lee, J-J. & Lehtonen, M. J. (2020). Towards Design-Driven Transdisciplinary Education: Navigating the Challenges and Envisioning the Role of Design as a Facilitator. Design Research Society 2020 Conference.
Lehtonen, M. J. & Gatto, G. (2020). Unfolding passion: Autoethnography on the emergence and impact of teacher's passion in the design studio. Design Research Society 2020 Conference.
Lehtonen, M. J. (2020). From Being Observed to Becoming an Active Participant: How Visual Research Methods Contribute to Producing Useful and Credible Knowledge. In L. Zsolnai & M. Thompson (Eds.) Responsible Research for Better Business. Palgrave Macmillan, Cham.

アワード・ファンディング
Spring 2019 – Best inclusive and flexible eLearning or blended learning practices 2019, TINEL award
Spring 2019 – Danish Design Award, Better Learning category
Spring 2019 – Course of the Year, Aalto University School of Business
Autumn 2017 – Teaching excellence award (IDBM), Aalto University
June 2014 – Academy of International Business Annual Meeting (Vancouver, Canada), Best Reviewer Award

社会活動
Autumn 2019 – Nordic Rebels co-founder
Spring 2018 – Country representative, Nordic Institute of Asian Studies
Spring 2017 – Aalto University representative, Nordic Institute of Asian Studies
Spring 2016 – spring 2017 – Member of the University Wide Art Studies steering group, Aalto University
October 2015 – She Ji: The Journal of Design, Economics, and Innovation, member of the Peer Review Collegium
May 2014 – International Journal of Business Communication, member of the Editorial Board (have also reviewed manuscript submissions for the journal in the past)
インタビュー・メディア
Blended learning, Aalto University Magazine, April 2019.
Cooperation creates value for students and the City of Mikkeli, Aalto University, March 2021.
How design can transform a post-pandemic UAE. The National 19 June 2020.
Re-imagining Japan? Focus on the youth. The Japan Times 16 August 2017.
Be rebellious! How ANA is Utilizing Design Thinking to Connect its Past with its Future. This is Design Thinking! blog 12 December 2016.

著書
Karjalainen, T-M., Lehtonen, M. J. & Niipola, J. (2014) The Playing Finn: Stories on successful game development and music export. Helsinki: Talentum.
動画